Barefoot Expeditions:
Your Gateway to Unique

Adventures
Nestled in the heart of Quito, Ecuador, Barefoot Expeditions is not your typical travel agency; it's your gateway to extraordinary experiences, cultural immersion, and unforgettable adventures in one of the world's most diverse and captivating countries. If you're dreaming of a vacation that takes you close to nature, provides cultural insights, and offers tailor-made experiences, then Barefoot Expeditions is your perfect partner.
Our Specialization: Fun, Education, and Adventure
Barefoot Expeditions recognizes that modern travelers are not just seeking a regular vacation, but rather, they desire transformative experiences that allow them to connect with the essence of a place. This is why we specialize in providing fun, educational, and adventurous travel experiences that immerse you in the heart of Ecuador's natural wonders and vibrant culture.
Tailor-Made Tours to Suit Your Needs
No two travelers are alike, and we embrace this diversity. Whether you're an intrepid solo explorer, a couple seeking a romantic getaway, a family on an educational adventure, or a group of friends with a taste for the extraordinary, we craft tailor-made tours that suit your preferences and needs. Tell us your dream, and we'll turn it into a reality.
Personalized and Reliable Service
Our commitment to excellence extends to the personalized service we provide. Our team is fluent in both Spanish and English, ensuring that language is never a barrier to your adventure. We are dedicated to making your journey seamless, safe, and memorable from the moment you arrive in Ecuador to the day you depart.
Cultural Insights and Authentic Experiences
Immerse yourself in the heart and soul of Ecuador. Engage with local communities, savor authentic cuisine, and participate in generations-old traditions.
A Vacation You'll Never Forget
Experience unforgettable moments with Barefoot Expeditions. From the colorful markets of Otavalo to the diverse wildlife of Yasuni National Park and the unique creatures of the Galapagos, your journey with us will be truly remarkable.
Join Us for Your Dream Adventure
Join us at Barefoot Expeditions and let us make your dream vacation in Ecuador a reality. Discover the breathtaking landscapes, immerse yourself in the diverse cultures, and create unforgettable memories that will last a lifetime. Come along with us on a journey of a lifetime and experience the magic of Ecuador. Get ready to take off your shoes and explore the heart of this enchanting country with Barefoot Expeditions.
We believe that a new breed of travelers has emerged in the 21st century. A traveler that is aware of cultural differences and the fragility of wildlife and far more knowledgeable than ever before
We strive for the challenge of serving this new type of traveler. We stand for low impact yet mind-blowing trips in Ecuador. Since 2005
Why choose Barefoot Expeditions?
Your Worry-Free Ecuadorian Adventure: Unparalleled Support with Barefoot Expeditions
Embarking on an adventure to a foreign land should be a journey of wonder and discovery, not a source of worry and stress. At Barefoot Expeditions, we understand that a seamless and worry-free experience is paramount. That's why we go the extra mile to offer you full support, ensuring every moment of your trip to Ecuador is nothing short of exceptional.
Comprehensive Support, Every Step of the Way
Our commitment to your peace of mind begins long before you set foot in Ecuador. From the moment you express interest in our tailor-made tours to the day you return home, we provide comprehensive support, guidance, and assistance.
Personalized Follow-Up
Before your journey commences, our team engages in personalized follow-up to ensure every detail of your trip is meticulously planned. We take the time to understand your interests, preferences, and any special requirements. This allows us to create a customized itinerary that aligns perfectly with your expectations.
Expertise in English and Spanish
Language should never be a barrier to enjoying your adventure. Our team is fluent in both English and Spanish, offering you clear communication and expert guidance throughout your journey. Whether you have questions, need recommendations, or require assistance, we are here to provide you with prompt and accurate responses.
On-the-Ground Assistance
Once you arrive in Ecuador, our support doesn't stop at the airport. We are with you every step of the way, from the bustling streets of Quito to the remote corners of the Amazon rainforest or the pristine beaches of the Galapagos Islands. Our local knowledge and connections allow us to offer real-time assistance and solutions, ensuring your trip proceeds smoothly.
Safety and Security
Your safety and security are our top priorities. We keep a vigilant eye on the evolving travel landscape, providing you with up-to-date information on local conditions, potential risks, and health guidelines. This allows you to make informed decisions throughout your journey.
24/7 Availability
Emergencies don't adhere to a schedule, so neither do we. We are available 24/7 to address any unforeseen circumstances or urgent needs that may arise during your trip. Your peace of mind is our constant concern.
Exceptional Service, Worry-Free Experience
At Barefoot Expeditions, our mission is to ensure that your adventure in Ecuador is not just a vacation but a transformative experience. With our exceptional service and unwavering support, you can explore the diverse landscapes, cultures, and wonders of Ecuador with confidence and peace of mind.
Your Journey Awaits
Your journey to Ecuador is more than just a destination; it's an exploration of nature, culture, and self. Let us take care of the logistics and details so that you can focus on creating lasting memories. Join us at Barefoot Expeditions and embark on a worry-free adventure through the heart of this enchanting country. Your extraordinary Ecuadorian journey begins here, with us by your side.
---
We can adapt to your budget and tailor the trip to your travel needs.
Barefoot Expeditions has been working since 2005, making trips in Ecuador, The Galapagos Islands, and Peru.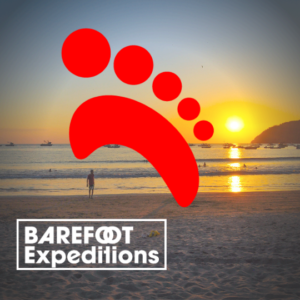 All our trips have been tested and experienced to be able to give you the best advice possible
Barefoot specializes in Adventure Travel & Galapagos trips.
Our guides are one of the most experienced & professional in each adventure. We know that there is a level of risk in our trips, and an experienced guide makes a big difference in safety.
We have a first-hand travel experience to share. We work with a group of guides who have been continuously working for local and specialized adventure travel
Barefoot Expeditions work with local guides, family-owned hotels, Drivers, local guides, most of your payments go to local people and to areas where tourism industry helps to preserve nature in an Eco-Logic way.
During your trip to Ecuador, we provide 24/7 support in English and Spanish, both before and during the tour. Our exceptional service ensures a worry-free experience.
Barefoot Expeditions Team
Our team is a powerhouse of diverse talents and skills that come together to achieve incredible results. Every member and partner brings something unique, making our work dynamic and exciting.
Diego is an adventure traveler passionate about adventure and Ecuador, his homeland. Diego, a National Adventure Guide, runs and coordinates all the Barefoot Expeditions Trips. He has more than 15 years of experience in adventure travel. He is a mountain climber and whitewater paddler and has traveled to many countries worldwide. He wants to share his passion with Barefoot Expeditions, creating unique adventures.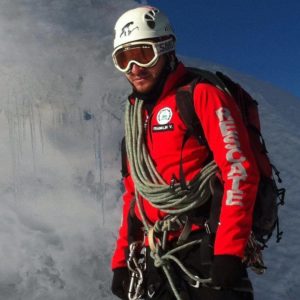 Franklin is a fierce adventurer, he is one of the most experienced mountains and trekking guides in Ecuador, his expertise is in mountain climbing tours in Ecuador and Peru. Also, he is part of the rescue high mountain climbing team.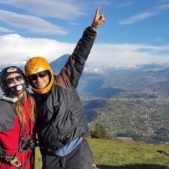 Henry is a very active person that likes to travel and stay on the route, he Paraglides professionally, in Ecuador and Dubai. His hometown is Baños de Agua Santa, a little piece of Heaven as it's named after.
Born in the heart of the Amazon Jungle, Gregorio is a true lover of nature and adventure. He is not only a skilled whitewater kayaker of Class V, but also runs his own cabins in the Jungle. As a native of Quichua culture, Gregorio is a natural leader for our whitewater and jungle trips, sharing his knowledge and expertise in Quichua, Spanish, and English.
Jacob is a Naturalistic expert jungle guide, he was born in Nuevo Rocafuerte in the border with Peru along the Napo River. He leads the tours to the Yasuni Park, one of the most biodiverse places on the world, and to the Waorani Territory to get to know ancient tribes into the Jungle.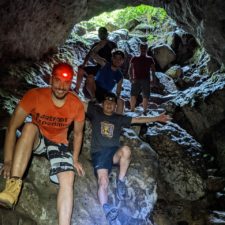 Sebastian's extensive experience in tourism makes him an invaluable asset. His profound knowledge of Ecuador and Galapagos Tours and Cruises, coupled with his passion for rafting, makes him an excellent trip advisor. It's no surprise that he was recognized as the top salesman of the year.
Collaborators and Supportive Network
At Barefoot Expeditions, we take pride in our extensive network of service providers, which includes top-notch hotels, reliable transportation companies, private properties, trusted local operators, reputable airlines, exceptional Amazon lodges, experienced boat operators, dependable insurance companies, knowledgeable national guides, skilled adventure guides, experienced native guides, professional drivers, and reputable gear stores. Our meticulous attention to detail ensures that every aspect of your journey is flawlessly executed, leaving you with unforgettable memories that last a lifetime.